Program Extra
University of Vermont Medical Center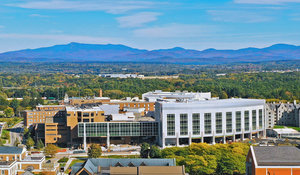 Welcome! Thank you for your interest in the University of Vermont Emergency Ultrasound Fellowship. We are proud of our new program & hope you consider joining us to become a future leader of Emergency Ultrasound.

We are committed to mentorship, cutting-edge research, and true integration of ultrasound into our clinical practice. Talented UVM faculty will provide you with support to develop into an outstanding educator. Our 3 residency classes have enthusiastic learners who excel at Emergency Ultrasound and typically credential by the end of their first year. Our unique program has opportunities to scan & work at the urban Level 1 Trauma and Tertiary Care UVM Medical Center while offering rotations at busy community sites and rural critical access hospitals. Fellows will also participate in regional, national, and international conferences supported by global health faculty.

We think there is no better place to live and work than Burlington, Vermont. We offer an urban academic trauma center experience alongside outdoors quality of life: snow-covered mountain peaks, beautiful Lake Champlain, live music, and world-class singletrack. The Burlington area provides a unique small town feel, while simultaneously offering incredible food, music, and a culture of wellness. UVM faculty and residents are innovative, active, supportive, balanced, treat each other like family, and fully embrace a lake-meets-mountains lifestyle. Please see our faculty page about Why We Chose Vermont!