Program Extra
University of Washington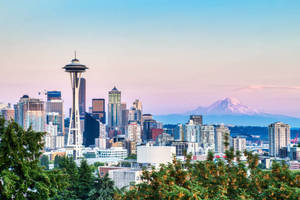 Welcome to the Advanced Emergency Medicine Ultrasonography Fellowship Program at the University of Washington! Our goal is to deliver the most unique and innovative ultrasound fellowship in the country. We aim to train fellows to become leaders in emergency ultrasound in a wide variety of clinical environments. Our fellow will be provided opportunities throughout the Pacific Northwest to be a leader in prehospital and critical access ultrasound, integrate ultrasound in regional medical education, and explore the development of new ultrasound technology with industry. We plan to launch our fellowship in July 2023.

This program offers you the ability to learn new and advanced ultrasound techniques, participate in innovative research, and develop your teaching skills, all while working within the University of Washington WWAMI system. This WWAMI region encompasses 5 states (Washington, Wyoming, Alaska, Montana, Idaho) that covers nearly one-quarter of the U.S. landmass. Our Level I trauma center is the only one in this region. Not only will you care for patients that come from all parts of this region, you will also be engaged in the ultrasound education of medical students who come from these 5 states with the opportunity to provide in-person and tele-guidance ultrasound education sessions.

If you are interested in aero-medical transport, the Ultrasound Section at the University of Washington works closely with our colleagues at Airlift Northwest, our medical air transport system. They are on the forefront of using prehospital ultrasound for in-flight patient care. If you have interests in working in more rural or underserved areas, there are many ways to be involved in ultrasound education and care in rural areas of Alaska.

This program not only offers a truly exceptional clinical and training environment, but its proximity to the numerous outdoor activities you can engage in is unparalleled. Skiing, hiking, climbing, mountaineering, boating, and fishing are just some of the many activities that are at our doorstep.