Program Extra
University of Kansas Health System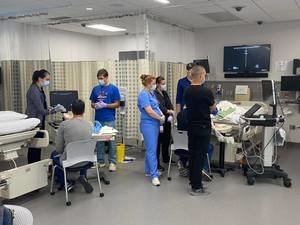 Welcome to the University of Kansas Health System Emergency Ultrasound Administration Fellowship, located in Kansas City, Kansas.

Our mission is to train the individual physician to become a leader in emergency ultrasound by developing the necessary skills to effectively develop and manage a successful ultrasound program within an Emergency Department.

We are an ACEP CUAP (Clinical Ultrasound Accreditation Program) accredited Emergency Department, and an Emergency Ultrasound Fellowship Accreditation Council (EUFAC) accredited fellowship.