Prog Fellowship Position
Denver Health Pediatric Emergency Ultrasound Fellowship
Fellowship Program
Length of Fellowship:
12 months
Salary:
Commensurate with PGY level
Additional Funds
$3,500 CME funds
Dedicated Ultrasound Fellow cubical
Number of Clinical Hours:
6/month (day, evening, & night), 8-hour shifts/month in Pediatric Emergency Department at DH
Other Duties
Scanning shifts: 1-2/week
Video review: 3-4 hours/week
QA weeks: split up amongst attendings and fellows
Number of Sites
3
- Denver Health Pediatric and Adult Emergency Department (main site)
- University of Colorado Adult Emergency Department
- Children's Hospital Colorado Pediatric Emergency Department
Number of Positions per year:
1
Additional Opportunities
Fellows will also have opportunities to participate in ultrasound courses given locally, regionally, and nationally.
Educational Experience
A unique aspect of the ultrasound fellowship at Denver Health is that fellows meet weekly with the fellowship Director for didactics and hands-on session, planning, scanning shifts, and video review.

A typical week (example) for an ultrasound fellow at Denver Health Medical Center:

Monday - weekly planning meeting/scanning
Tuesday - clinical shift
Wednesday - administrative day/teaching residents
Thursday - US EDUCATION DAY - lecture, video review & group scanning
Friday - clinical shift

Image Review
Ultrasound fellow's educational scans are saved to a cloud in their entirety. Review of these studies is the basis for video review that is held weekly.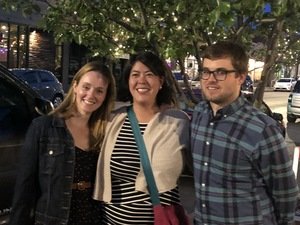 Deadline for fellowship application:
All interviews will be done virtually this year. We will attempt to schedule all interviewees on the following days in the Fall of 2022:
October 6
Oct 20
Oct 27

Interviews may be conducted on additional dates if necessary.

We match fellows through NRMP.

Fellows chosen: