Prog Fellowship Position
University of Washington
Fellowship Program
Length of Fellowship:
One year fellowship. A two-year fellowship is an option if an applicant is interested in pursuing an advanced degree.
Salary:
$91,008 and benefits package
Additional Funds
$5,000 CME budget per fellow
Funds for scholarship and statistical support

Number of Clinical Hours:
Eight 8-hour clinical shifts per month
Other Duties
Ultrasound Scanning Shifts: The ultrasound fellow will need to complete 1000 clinical ultrasound scans with particular focus to the core scans mentioned in the Advanced Emergency Medicine Ultrasonography Program Requirements. The fellow will be expected to achieve mastery of the above as well as considerable proficiency in a variety of other advanced modalities. A log of all scans performed by the fellow will be generated on a monthly basis and reviewed by the ultrasound fellowship director. Evaluation of the fellow's competency with each modality will be assessed continuously during hands-on scanning sessions with ultrasound faculty as well as weekly image review sessions with the fellowship director.

Didactics: The fellow will receive teaching from ultrasound faculty in the form of both a weekly lecture series and hands-on scanning of both models and emergency department patients. The ultrasound fellow will take a key role in the education of both junior and senior emergency medicine residents and medical students at the University of Washington.

Quality Assurance: A core learning experience for any ultrasound fellow involves reviewing ultrasound studies with discussion of teaching points and QA of each case with the fellowship faculty. The ultrasound fellow will take an active role in QA of the department's ultrasound images. Weekly QA will occur with oversight by the ultrasound fellowship directors. The fellow will learn the process of QA, learn the necessary components for complete ultrasound exams, and will view common errors and give feedback to the residents/faculty who have performed the scans.

Scholarship: The ultrasound fellow will be expected to participate in ultrasound-related research activities during the fellowship year. The fellow is expected to participate in research of sufficient quality that will lead to either an abstract and national presentation or peer-reviewed publication. The fellow will participate in at least two distinct research projects and be expected to take the lead in one of these research projects over the course of the year. There will be direct mentorship of ultrasound faculty to help develop research projects, analyze data, and submit for publication/presentation.

Number of Sites
The Department of Emergency Medicine at the University of Washington encompasses Harborview Medical Center, UW-Montlake, and UW-Northwest emergency departments. Please see program description for a detailed description of our three sites.

Fellows will work clinically at Harborview and UW-Northwest, and will scan at all three sites.
Number of Positions per year:
1-2 fellows per year
Additional Opportunities
Additional moonlighting opportunities are available to supplement the fellow's salary.

Fellows can receive full funding for certificate courses such as:

Teaching Scholars Program: a 10 month professional development program for educators in the health professions who have a passion for teaching and a desire to become academic leaders. One of the program goals is for Scholars to learn to recognize teaching as a legitimate subject of scholarly investigation, with the aid of a faculty mentor.

Patient Safety and Quality: The program builds a cadre of healthcare professionals from all backgrounds with the skills to identify gaps and deploy improvements to the effectiveness, efficiency, equity, and value of care delivery. Participants will also develop the skills to effectively disseminate their work and build a track record of scholarship in patient safety and quality.

Other certificate programs may be pursued as well.

UW tuition-exempt degrees in the School of Public Health:

MS in Health Services with a Clinical and Translational Research Concentration: designed to provide students with a solid foundation in clinical and translational research methods as well as related competencies such as grant writing, ethical research conduct, and leadership.

MS in Epidemiology Master of Science: designed to help you develop a solid foundation in quantitative research methods skills while providing curricular flexibility that allows you to explore substantive content areas of interest to you.

Educational Experience
In addition to ultrasound education in the department of emergency medicine, our fellows will have educational opportunities with Airlift Northwest, our aero-medical transport providers. If you have interest in working in more rural or underserved areas, there are ways to be involved in ultrasound education and care in rural areas of Alaska.

Other opportunities outside the emergency department include a TEE elective with cardiac anesthesia, critical care ultrasound rounds in the intensive care units, vascular ultrasound, regional anesthesia, pediatric emergency ultrasound, and WWAMI regional medical student education.
Image Review
We utilize the Butterfly Enterprise middleware as our QA system. In addition, all clinical POCUS images are sent to PACS with links to the EMR.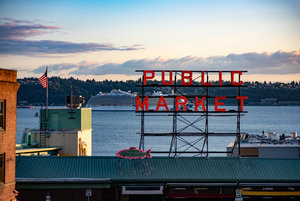 Deadline for fellowship application:
October 1st.
Fellows chosen:
We participate in the NRMP match process facilitated through the EUS Fellowships website.