Program Extra
Mount Sinai Medical Center-SCP Health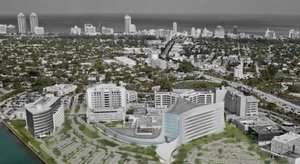 Welcome to the Mt. Sinai Medical Center, Miami Beach Advanced Emergency Medicine Ultrasonography (AEMUS) Fellowship Page!

The AEMUS Fellowship at Mount Sinai Medical Center is a 1-year program open to candidates who have successfully completed a 3 or 4 year Allopathic or Osteopathic Emergency Medicine Residency with board eligibility or certification. Our mission is to provide fellows with quality, cutting edge training to become leaders in the field of clinical ultrasound in both the community and academic arenas.

Mt. Sinai Medical Center, main campus, and home to our fellowship, is located on Florida's beautiful Miami Beach. In 2018, we opened our brand new, state-of-the-art 40,000 square-foot Emergency Department. Our unique location allows us to serve a diverse national and international patient population. We are also the receiving facility for other institutions across the state of Florida.

Coupled with the high acuity environment, a comprehensive curriculum provides the basics and advanced applications of clinical ultrasound, systems and administration, as well as the physics and principles of ultrasound. Our fellows will be exposed to a diverse subspecialty education. Training supplementation will include the Department of Cardiology, Anesthesiology, NICU and Radiology, as well as in a Sports Medicine and Orthopedic private practice and at Nicklaus Children's Hospital.